Events
We have two "In-House" events that you will not want to miss this year!
First: CorelDRAW Training Day: August 24th, 8:30am to 4:00pm
The class will be conducted by Mr. Roger Wambolt [see bio below] Participants are encouraged to bring laptops and we will provide each with a thumb drive containing the class outline, the .cdr file, and other assets which will be used in the class. This class will cover beginner thru intermediate skill levels. Seasoned users are welcome to attend and learn about the latest features and updates of CorelDRAW Graphics Suite 2017. Richardson supply is proud to be an authorized dealer for CorelDRAW. Lunch and refreshments will be provided. The fee for this event is $150.00
Second: Summertime BBQ: August 25th, 10:00am to 5:00pm
What better way to spend the day? Demo's, mini-classes, product discounts, and of course great BBQ from Jeff's Whole Hog BBQ! This is a great opportunity to check out machines, products, network, get industry insight, and have a good time doing it...This is a FREE EVENT
Both events require registration. Select which option below: CorelDRAW Training Day Only, The CorelDRAW Training Day and Summertime BBQ, or just the Summertime BBQ. Either way we look forward to seeing you there!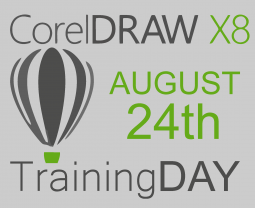 $150.00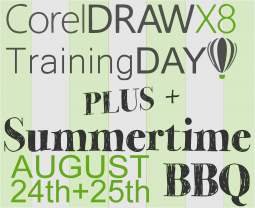 CorelDRAW and BBQ Event [COMBO]
$150.00